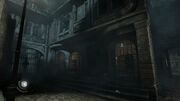 Alfonso's Attire is a tailoring/bespoke establishment on Main Street in the Greystone District in Stonemarket. It seems to be the only shop of its kind and caters to the higher classes.
Client Job
Edit
Alfonso's Attire is the location for Ector's Emporiums Hand Tailored client job.
There are a few thugs who situate/patrol the area...So stealth would be the key in getting in if you don't want your hands full.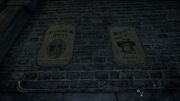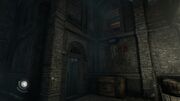 Alfonso's Attire is located in Stonemarket: Baron's Way North
Alfonso's Surroundings
Alfonso's Shop
Alfonso's Residence
Alfonso's Workshop